If it's Not Specific it's Not Chiropractic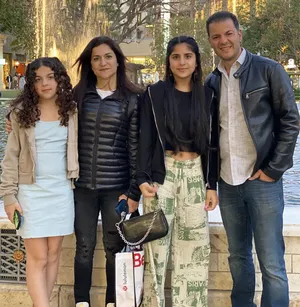 Let us extend a warm welcome to you and say that we are thrilled that you are taking the time to discover more about The Gonstead CHIROPRACTIC system. We believe that you will find our office to be the perfect place for you, and your family. It is our desire to offer you effective and fast results that will elevate your life.

Being ethical is our most important rule. Our goal is to treat you the way we want to be treated. To get you well with as little adjustments as needed, therefor selling you packages is not our deal. On average we offer follow ups a week after your initial visit, and see you thereafter as needed.

In practice as well as on-line, we strive for excellence through superior patient treatment, education, and satisfaction.

Within our office you will find all types of health-related programs. Information about our office and services, chiropractic, massage, and nutrition, and much, much more.

Our purpose is to help as many people as possible to get well naturally as fast as possible, and to educate them on what we do, so they in turn can educate others.
The Gonstead Philosophy is:
- Find the problem.
- Fix the problem.
- After fixing it leaving it alone and let it heal.

We hope you enjoy the information and share it with others. Again, thank you for visiting and remember to come back often.
Yours in health,
Dr. Ben Moshrefi, D.C.
Can Chiropractic Cure Me?
How Long Will It Take To Get Me Well?
In trying to reach a justifiable and sincere prognosis (meaning what the outcome of the case will be under adjustment) five things must be considered.
1st: Age of the individual.
2nd: Degree to which the dis-ease has progressed.
3rd: Vitality in reserve in the patient which does the "healing" or "curing".
4th: The ability of the chiropractor:
a) to correctly analyze the case.
b) to pick the major for the adjustment.
c) to determine its correct malposition.
d) his ability to deliver a correct adjustments
5th: Time the patient will allow for recovery to take place.
Experience the Gonstead Difference!
In house Digital X-ray's
In the Gonstead System full-spine, both front and side views with the patient standing are taken. This provides an accurate vertebral count , provides full spinal contour, representation for postural analysis with axial weight bearing and shows problems other than chief complaints all of which are not attainable through the use of sectional films.

Full spine x-rays are essential in understanding the origin of the problem..
Patient Testimonials
"

I enjoy the positive energy in the office! What a great respite for me when I come in! The staff are always friendly and my treatment is always a welcome relief! I'm thrilled I found you!

"

ALITA HOBBS

"

One of the best chiropractors I have encountered in my 50 years of using one. I have been with Dr. Moshrefi for 5 years and could not have found a more knowledgeable, compassionate and truly great doctor. Because of him I was able to avoid an operation on my spine and I am walking and managing my issues with his treatments

"

MARTINA WALDO

"

Our family always enjoys the personalized treatment we receive at the Canyon Crest Chiropractic Wellness Center.

"

MARIA SAMBITO